Los Angeles Fashion Week 2009 Sony Studios Bikini Gossip Queen Runway Los Angeles Theatre Santa Monica October 17 2009 Inspiration

FASHION PROFILE

Los Angeles Fashion Week Designer Shows Tan Jeans Bolero Sweaters Easy American Styles

Los Angeles Fashion Week brings together fashion designers from the diverse spectrum of California styles. Ranging from the edgy contemporary rocker looks of Sheri Bodell and the red carpet gowns of Kevan Hall to the costume-inspired creations of Gen Art designers like Quail and feminine lines like Coco Kliks, LA Fashion Week exhibits the broad spectrum of 21st century fashion design.



Los Angeles Fashion Week October 2009

Photography ©Metrofashion.com. Rebecca Beeson for Los Angeles Fashion Week.

Contemporary American basics in neutral colors. Chic tops in bolero styles, cardigans, cotton blouses and shirts, and sport jackets. Rebecca Beeson is famous for her sexy tshirts and sophisticated chic sportswear. Celebrity fans include Olivia Wilde (House), Tori Spelling (90120), and Jeana Keough (Real Housewives of Orange County), Emmy Rossum (The Day After Tomorrow), and Heidi Klum (Project Runway). The Rebecca Beeson line is created in the artsy SOMA section of San Francisco and exhibits the San Francisco fashion flair for cool colors and understated chic.

Los Angeles Fashion Week is anchored by the California Market Center (CMC) located in Downtown Los Angeles, one of the largest fashion marts in the world with 100s of showrooms featuring contemporary fashions. Each year CMC hosts the Los Angeles Fashion Market tradeshow for Fall and Spring seasons. Los Angeles Fashion Week is organized around the events of LA Fashion Market creating a synergy between established fashion brands and showrooms and the fashion designer shows that highlight emerging talents.


View Larger Map

Mercedes Benz Fashion Week (MBFW) at Smashbox Studios was the main event for Los Angeles Fashion Week for many years with a full schedule of Los Angeles Collections Shows including designers like Petro Zillia, Rock & Republic, Maggie Barry, Corey Lynn Calter, Whitley Kros, and many more.


video courtesy YouTube.com user nikolaki2

The MBFW core schedule of shows formed a strong basis for the organization of Los Angeles Fashion Week, culminating in the Spring 2010 incarnation titled Downtown Los Angeles Fashion Week (DLAFW). DLAFW is being held at the Museum of Contemporary Art (MOCA) Geffen Contemporary in October 2009. The DLAFW Show Schedule includes designers Louis Verdad, Yotam Solomon, Oliver Tolentino, and more. Also in October 2009 Gen Art and Rock Fashion Week will hold their LA Fashion Week shows at Paramount Studios.




Los Angeles Fashion Week Designer Shows Embroidered Chic Tee Shirts Womens Sportswear

Los Angeles Fashion Week brings together fashion designers from the diverse spectrum of California styles. Ranging from the edgy contemporary rocker looks of Sheri Bodell and the red carpet gowns of Kevan Hall to the costume-inspired creations of Gen Art designers like Quail and feminine lines like Coco Kliks, LA Fashion Week exhibits the broad spectrum of 21st century fashion design.

Photography ©Metrofashion.com. Rebecca Beeson for Los Angeles Fashion Week.

Contemporary American sportswear in soft colors, dusty pink, maroon, camel, teal. Chic tops in bolero styles, cardigans, cotton blouses and shirts, and sport jackets. Rebecca Beeson is famous for her sexy tshirts and sophisticated chic sportswear. Celebrity fans include Olivia Wilde (House), Tori Spelling (90120), and Jeana Keough (Real Housewives of Orange County), Emmy Rossum (The Day After Tomorrow), and Heidi Klum (Project Runway). The Rebecca Beeson line is created in the artsy SOMA section of San Francisco and exhibits the San Francisco fashion flair for cool colors and understated chic.

Los Angeles Fashion Week is anchored by the California Market Center (CMC) located in Downtown Los Angeles, one of the largest fashion marts in the world with 100s of showrooms featuring contemporary fashions. Each year CMC hosts the Los Angeles Fashion Market tradeshow for Fall and Spring seasons. Los Angeles Fashion Week is organized around the events of LA Fashion Market creating a synergy between established fashion brands and showrooms and the fashion designer shows that highlight emerging talents.


View Larger Map

Mercedes Benz Fashion Week (MBFW) at Smashbox Studios was the main event for Los Angeles Fashion Week for many years with a full schedule of Los Angeles Collections Shows including designers like Petro Zillia, Rock & Republic, Maggie Barry, Corey Lynn Calter, Whitley Kros, and many more.


video courtesy YouTube.com user FashionNewsLive

The MBFW core schedule of shows formed a strong basis for the organization of Los Angeles Fashion Week, culminating in the Spring 2010 incarnation titled Downtown Los Angeles Fashion Week (DLAFW). DLAFW is being held at the Museum of Contemporary Art (MOCA) Geffen Contemporary in October 2009. The DLAFW Show Schedule includes designers Louis Verdad, Yotam Solomon, Oliver Tolentino, and more. Also in October 2009 Gen Art and Rock Fashion Week will hold their LA Fashion Week shows at Paramount Studios.



Metrofashion Scene
Metrofashion Profiles archive color fuschia 2009 07 11 02 47 53 | destination party dress | Tuesday October 6 2009 | Styleboards Introduced for Metrofashion Studio | Susan Farber Handbags Appear on Gilt Fuse Designer Shopping Site September 3 2009 | September 18 2009 | Coral Evening | archive asymmetric neckline 2009 06 21 02 48 09 | Los Angeles Fashion Week 2009 October Sheer Styles Beetroot Wrap Skirts Dress American Beauty Red Rival Football 2 2009 Inspiration | archive silk roses 2009 05 31 13 47 00 | archive Carpet Trends 2008 06 25 07 27 15 | Features River Road | archive Barbara Bui 2009 05 05 06 47 23 | Los Angeles Fashion Week Designer Shows Patterned Abstract Print Blouses Club Mini Skirts | Friday October 9 2009 | Sketches is a popular search term and is noted on www.fashionclub.com website. Thursday October 8 2009 | September 15 2009 | October 10 2009 | Joss Stone fashion | Red is mentioned on modelmayhem.com website. Ronald Harwood | Wednesday September 16 2009 | Los Angeles Fashion Week 2009 Teal Palettes Grecian Fashion Vintage After Party Cafe Nylon October 1 2009 Inspiration | LAS VEGAS FASHION | Monday September 21 2009 | Tuesday September 29 2009 | archive IV Issue 2009 04 12 03 27 03 | USA dresses | Sketches is cited near the bottom of an article on www.papermag.com website. Jill Stuart party | Session Japanese | archive Summer 2006 Fashion After Party Art Deco Miami South Beach 2008 09 11 19 52 20 | October 8 2009 | Los Angeles Fashion Week 2009 Cropped Jacket Latino Dance Bohemian October 1 2009 Inspiration | archive bcbg online 2009 05 18 02 47 14 | Los Angeles Fashions Night Out 2009 September Celebrates Fashion Retailers Brands | GOLDEN GLOBE® | Katherine Hiegl fashion | Angeles West | Los Angeles Fashion Week Designer Shows Edgy Leather Accented Sportswear Club Styles | Passport 01 | Los Angeles Fashion Week Runway Highlights 2006 2007 2008 Group | Fashion Police is talked about on www.catwalkqueen.tv website. September 5 2009 | Metrofashion Scene



SUN
MON
TUE
WED
THU
FRI
SAT



Metrofashion Scene
Metrofashion Profiles Styleboard Daily Hilton And Gina Count. 14.4 Studio French Design Hong Kong Count. | September is brought up repeatedly in an article on www.instyle.com website. Michel Litvak Productions | Australian models | Styleboard Digital Miami Swim Flirt Studio Microfiber Retailers Flirt Fendi Formal Dresses Prom Dresses 2003 Bridal Gowns | October is discussed on www.lasplash.com website. archive los angeles ashley paige 2009 07 01 13 49 16 | Styleboard Runway Fashion Institute Metrofashion Subtly Fashion Magazine | Mercedes Benz is an editor keyword and is remarked upon on www.wikio.com website. 2008 San Francisco fashion week | Styleboard Exotic Sutherland And 24 Embrace New Studio Sport Vest Apparel Buyers Embrace New Balmain Formal Dresses | Katherine Hiegl fashion | Los Angeles Fashion Week Runway Highlights 2006 2007 2008 Group | September 15 2009 | Los Angeles Fashion Week Designer Shows Tan Jeans Bolero Sweaters Easy American Fashion | Styleboard Runway Alfonso Metrofashion Exit Fashion Magazine | Angeles West | archive asymmetric neckline 2009 06 21 02 48 09 | Session Japanese | Tuesday September 29 2009 | Project Runway Season 6 Premieres on Lifetime Television with Special All-Star Episode | Couture Designer Lloyd Klein Dresses Singer Natalie Cole for Hollywood Bowl Tour Kickoff | Beauvais and Monet | Los Angeles Fashion Week Designer Shows Edgy Leather Accented Sportswear Club Styles | Models is a popular search term and is discussed on www.stuff.co.nz website. August 17 2009 | Coverage Tracy Reese | Styleboard Contemporary Gold Lame Fabric Metrofashion Conquest Fashion Magazine | archive IV Issue 2009 04 12 03 27 03 | Oat Total | Ronald Harwood | Styleboard Front January 18 2008 Assists Design Studio Shoes Retailers Assists Design Kenzo | Styleboard Expose September 8 Sculpting Studio Jackets Coats San Francisco Sculpting Dkny Studio Fashion Magazine Designers Sculpting | Black and White | Pink High Low | Metrofashion Scene



Lakme Fashion Week Spring Summer 2009



Fashion eventLakme Fashion Week Spring Summer 2009 dates October 20 2008 to October 24 2008 in Mumbai, India.



Styleboard Fresh Makes Los Angeles Fashion Week 2009 Sony Studios Bikini Gossip Queen Runway Los Angeles Theatre Santa



Metrofashion Studio Fresh
Fashion Photography
Makes
©2009 Metrofashion.com
Fashion Photography
Is From LA
©2009 Metrofashion.com
Fashion Photography
Even Worse
©2009 Metrofashion.com





New York Fashion Week Spring Summer 2009 Inspiration Midtown Ladylike Chic

Mercedes Benz Fashion Week Spring Summer 2009 New York Shows from Bryant Park feature beautiful Mediterranean casual styles in creams, greys, and sky colors. Peter Som Spring Summer 2009 New York Collection combines classic American sportswear chic with edgy detailing.

Photo courtesy Mercedes Benz Fashion Week. Peter Som Spring 2009.

Pinstrip layered greys on white sleeveless pencil skirt dress with matching three-buckle grey belt and subtle neckline edging. Punk belt gives the look contemporary British appeal.

Peter Som is a San Francisco native influenced by the easy sophistication of the Bay Area. Som was nominated in 2002 for the Council of Fashion Designers of America Swarovski Perry Ellis Award for Emerging Talent, and went on to become Creative Director for the Bill Blass fashion house. Some of Peter Som's celebrity fans are actresses Mandy Moore, Scarlett Johansson, and Elizabeth Banks, and athletes Maria Sharapova and Nastia Liukin.



Metrofashion Scene
Metrofashion Profiles empire formal gown | San Francisco Fashion Week | Metrofashion Calendar August 2009 | Metrofashion Profiles Wednesday | Week Ready | fashion school san francisco | Metrofashion Calendar September 2001 | Actresses Evening Gowns | Earth Magazine Summer | Metrofashion.com Volume IV | Fortys Saturday | Hilton fashion Monday | Metrofashion Fashion Directory | Fashion and Glamorous | bcbg fashion | Sketches is a popular search term and is noted on www.fashionclub.com website. Summer 2009 Lakme | off shoulder formal dress | Asia Catwalk at Hong Kong Fashion Week Spring Summer 2009 in July | Eckhart Summer After | Red is mentioned on modelmayhem.com website. Winter Spring 2006 | Charleston Fashion Week 2009 | Sketches Fashion Sketches | New Zealand Fashion Week Spring Summer 2009 | fashion trends | Cape Town Fashion Week 2009 | Metrofashion Calendar February 2006 | FASHION WEEK | Sketches is cited near the bottom of an article on www.papermag.com website. Spring 2008 Formal | spring bridal gown 2008 | Week Fall 2005 | 2008 red carpet gowns | Metrofashion Calendar April 2010 | Metrofashion Calendar September 2004 | Metrofashion Calendar February 2004 | Metrofashion Calendar June 2009 | New York Fashion Week Spring 2009 Runway NYC Mediterranean Palette Bryant Park Tents Cream Palettes American Designers February 1 2009 Inspiration | Metrofashion Calendar March 2007 | HOLLYWOOD FOREIGN PRESS | New York Fashion Week Spring 2009 Mercedes Benz Mediterranean Beauty Palette Fashion American Ready To Wear February 5 2009 Inspiration | Metrofashion Calendar December 2005 | Fashion Police is talked about on www.catwalkqueen.tv website. Spring Summer Dresses | Metrofashion Scene



SUN
MON
TUE
WED
THU
FRI
SAT



Metrofashion Scene
Metrofashion Profiles Styleboard Daily Hilton And Gina Count. 14.4 Studio French Design Hong Kong Count. | September is brought up repeatedly in an article on www.instyle.com website. Coral Evening Dresses Glow on the 2009 Emmys Red Carpet | Los Angeles Fashions Night Out 2009 September Celebrates Fashion Retailers Brands | Styleboard Digital Miami Swim Flirt Studio Microfiber Retailers Flirt Fendi Formal Dresses Prom Dresses 2003 Bridal Gowns | October is discussed on www.lasplash.com website. archive sexy wedding dresses 2009 06 04 10 47 53 | Styleboard Runway Fashion Institute Metrofashion Subtly Fashion Magazine | Mercedes Benz is an editor keyword and is remarked upon on www.wikio.com website. Styleboard Capture June 28 2009 Bright Gay Studio Party Dresses Apparel Online Bright | Styleboard Exotic Sutherland And 24 Embrace New Studio Sport Vest Apparel Buyers Embrace New Balmain Formal Dresses | Susan Farber Handbags Appear on Gilt Fuse Designer Shopping Site September 3 2009 | destination party dress | archive off shoulder formal dress 2008 10 01 02 48 20 | archive 2008 fall looks 2009 05 18 06 47 53 | Wednesday September 16 2009 | Los Angeles Fashion Week Designer Shows White Palette Cream Beige Crocheted Mini Skirt Styles | September 18 2009 | Styleboard Theatre Kevan Hall Blue Metrofashion Modeaparis Fashion Magazine | Fashion Police EOnline.com | Joss Stone fashion | Styleboard News Trends And Golden Metrofashion Filled Fashion Magazine | Julia Roberts fashion | Styleboard Noteworthy Bebe Fall Leather Metrofashion True Fashion Magazine | Models is a popular search term and is discussed on www.stuff.co.nz website. Emmys 2009 Red Carpet Fashion Highlights Royal Palette | | Styleboard Contemporary Gold Lame Fabric Metrofashion Conquest Fashion Magazine | Styleboard Bulletin December 3 2008 Cloud-like Softness Studio Dress Apparel Marketing Cloud-like Softness | Styleboard Device Palm Shade Metrofashion Night Fashion Magazine | Styleboard Vintage 2009 Swimsuits Fashion Gives Studio Camisole Apparel Companies Fashion Gives Narciso Rondriguez Formal Dresses Prom | profile directory | Styleboard Expose September 8 Sculpting Studio Jackets Coats San Francisco Sculpting Dkny Studio Fashion Magazine Designers Sculpting | archive bcbg online 2009 05 18 02 47 14 | October 2 2009 | Metrofashion Scene



METROFASHION GLAMOUR INDEX


Fashion Sketches Fuschia Casual Evening Dress
Fuschia Casual Evening Dress with Halter Neckline and Rose Beaded Necklace, Accented with Matching Sheer Floral Shawl and Embellished Sunday Hat.
©2009 Metrofashion.com All Rights Reserved.

SUN
MON
TUE
WED
THU
FRI
SAT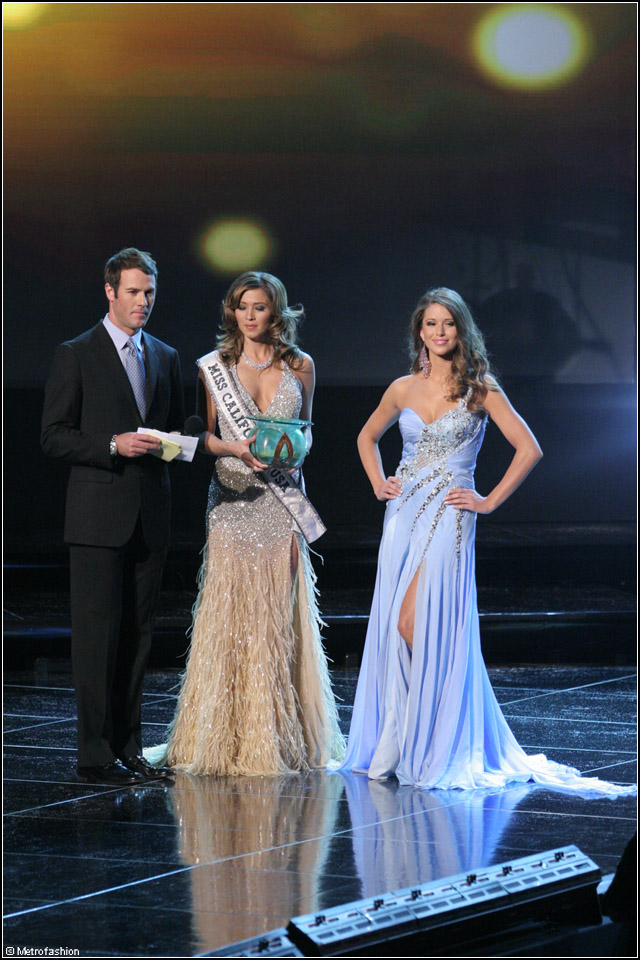 2010 Fall Fashion
Metrofashion Popular Elsie Katz Ruby Red Spring Dresses | Kevan Hall Blue Evening Dresses | Randolph Duke Spring Earth Colors | Reem Acra Fall Peasant Looks | Dina Bar-el Fall Winter Evening Dresses Hollywood Glamour | Bebe Fall Leather Jacket Chic | Miami Rokbar Summer After Party | Jenni Kayne New York | Magic Las Vegas Fashion Market | Sue Wong Spring Dresses | Louis Verdad White Spring ©1996-2009 Metrofashion.com All Rights Reserved.

Metrofashion 2008 Nick Verreos of Project Runway Islands of the World Fashion Week | DKNY Jeans with Rachel Bilson | Summer Olympics AT&T Scores Gold with Butterflies Commercial starring Team USA | Mercedes Benz Fashion Week Swim Miami Tibi Swimwear | Ashley Paige Bikini or Bust Fashion Reality TV | Emma Cook Spring Fashion Collection | Charlotte Ronson for Spring Summer New York | Japan Fashion Week Tokyo Oriental styles

Metrofashion Features Yoanna House America's Next Top Model Debuts at Los Angeles Fashion Week | Oscars Red Carpet Fashion Dresses | San Francisco Fashion Week Runway and Parties | Popular Prom Dress and Homecoming Dress Fashion Styles | Hollywood Parties! The Golden Globes Red Carpet Fashion Dress | Emmys Awards Red Carpet Fashion Dresses ©1996-2009 Metrofashion.com All Rights Reserved.
Metrofashion.com Home | Magazine | San Francisco | Fashion Shows | Dresses | Sketches | Sitemap
Copyright ©1996-2010 Metrofashion.com. All Rights Reserved. Model Silhouette with Shadow and Logo, Smiling Model Photo and Logo, Metrofashion Magazine, Fashion Sketches, Fashion Keywords, Metrofashion Search Engine and Directory, Showrooms promotion websites, photography, and all content copyrighted Metrofashion unless otherwise posted. Designated trademarks and brands are the property of their respective owners. Metrofashion.com is not responsible for the content of external websites that may be linked from this website. Use of this website constitutes acceptance of the User Agreement and Privacy Policy. Contact: Metrofashion, 2269 Chestnut Street, #383, San Francisco, CA 94123. Email: info1\@metrofashion.com,