FASHION NEWS
January 2007 - Jill Stuart Spring Summer 2007 Collection from New York Public Library...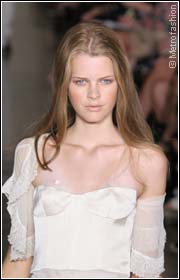 Photo ©Metrofashion - Jill Stuart 2007
December 2006 - Lookback to summer Miami for Shay Todd After Party at the amazing Rok Bar. Fabulous...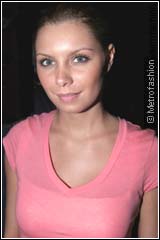 September 2006 - Olympus Fashion Week New York showed over 100 designers including the UPS Tent and Project Runway...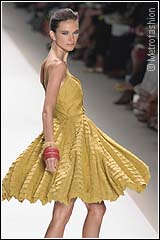 Photo ©Metrofashion - Tracy Reese Spring Summer 2007
August 2006 - San Francisco Week 2006 showed range of designers.... review...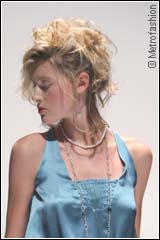 Photo:Noyes Spring 2007 ©Metrofashion
Designer Cari Borja says the "clothes are all about the movement." more...
July 2006 - San Francisco Fashion Week 2006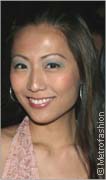 announced for Aug 23-27... more

pics from SFFW Official Pre-Party... more...
Congrats! March 2006- Chloe Dao winner Project Runway Cycle 2 reality fashion design tv series... Dao said "I had skills, honey!" and the judges agreed... Bravo website...
Bridal fashion from the San Francisco Bay Area International Fashion Event... Joseph Domingo 2006 Couture ©Metrofashion
ADVERTISEMENT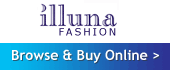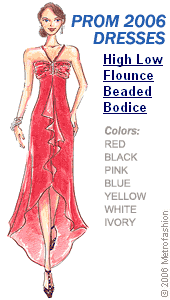 Kristin Cavalleri enters the Main Tent at BCBG MaxAzria Fall 2006 New York... PHOTO ©Metrofashion.

Max Azria Fall 2006 Collection at Olympus Fashion Week Official Website... "the muse... makes a personal expression.. the sketch becomes the end in itself."
New York, Feb 2006- Olympus Fashion Week
Fall 2006 designers mix hard and soft
FRONT ROW SNAPSHOT
Olivia Wilde observing the Rebecca Beeson show in Los Angeles...
Congrats! Nicole Linkletter wins UPN's America's Next Top Model Cycle 5 with a fierce catwalk presence... UPN Official Website...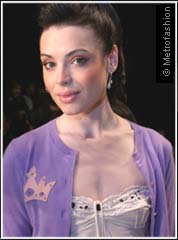 Yoanna House is the new face of Style Network for the Los Angeles fashion shows...
more on Yoanna House...
Mercedes Benz Fashion Week at Smashbox Studios, Los Angeles, Spring 2006 Collections

Oct 15-21, 2005, Louis Verdad revisits soft glamour... Visit MBFW website
The Mercedes Australian Fashion Week 2005/2006 Spring Summer Collections was held May 1-6, 2005, Circular Quay, Sydney, Australia. Vogue presented an exhibition Ten Years of MAFW. more...
Oscars® 2005 - Academy Awards fashion...
Cate Blanchett's one-shoulder pale yellow silk taffeta Valentino Couture Grecian gown.. more
METROFASHION Fashion Runway Photography featuring contemporary, evening, and exotic fashion catwalk events.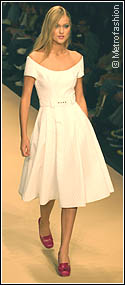 PHOTO: Model from Los Angeles Fashion Week ©Metrofashion
Congrats!... Project Runway (BravoTV) fashion designer reality show winner Jay McCarroll from Philidelphia University...
.
.